Regular price
Sale price
$10.00 USD
Unit price
per
Sale
Sold out
Paduka Ayurvedic Natural Hand and Foot Lotion Bar is herb-infused, natural moisturizing bar that provides essential relief to hands and feet. It is made with a blend of Ayurvedic herbal extracts, beeswax, and oils that nourishes and replenish dry skin. The blend of ingredients helps hydrate the skin, restore natural softness, and promote healthy skin. Enjoy softer, smoother, healthier skin and natural relief from the elements with this simple and effective lotion bar.  
Handmade without any harsh chemicals or additives. mineral oils, petroleum products, artificial fragrances and preservatives.
Ingredients:
Sesame oil, Shea Butter, Beeswax, Kokum Butter, Cocoa Butter, Vitamin E oil, Indian Madder root (Manjistha) extract, Alkanet root extract, Licorice root (Yashtimadhu) extract, Lavender essential oil.

Suggestions to Use:
Massage the Balm on feet before bedtime. Cover feet with cotton cloth or socks. Do not walk after applying since it may make the feet slippery. Can use on hands and legs as and when required.
NOTE: if your Paduka Hand and Foot balm seems too hard, just take a piece of the balm and run it under hot water and rub it around in your hands to soften, this is especially helpful in winter.
If the balm is melting a lot, put it in the refrigerator to harden again.

Lotion bars are long lasting solid lotions. How do they work? Our Lotion bars are solid lotions made from pure oils, butters, herbs and organic beeswax. No preservatives, chemicals or anything else are added. Just rub the lotion bar on your skin and it leaves behind a thin layer of moisturizing balm.
Product Disclaimer:
All Products are for External Use Only; Test Product on a Small Area of body before using. Follow Product Directions for use. Some Products contain Lavender (pregnant women should proceed with caution); Proceed with Caution if ALLERGIC to any of the ingredients listed. Discontinue use if any Irritation Occurs. Please seek Medical Advice before using the Products, especially if you have any Pre-Existing Medical Conditions. Please keep all Products out of direct Sunlight & Heat. Store Products in a Cool, Dark Place. Due to the Hand Blend of Our Batches, Product may vary (in color/texture) from Batch to Batch. Products may also become slightly Looser or Melt partially due to changes in Shipping Temperatures, Warmer Climates, etc. This product contains natural herbal extracts and may stain skin, clothing and other surfaces. Avoid contact with sensitive areas, eyes, open wounds and cuts. Keep out of reach of Children and Pets. Prakriti Sattva LLC is not responsible for damages due to any of the things mentioned above.
This product has not been tested and approved by the FDA.
Shipping & Returns

Ships within 5 days of ordering.
Care Instructions

Store in a Cool / dark, dry place.
Share
View full details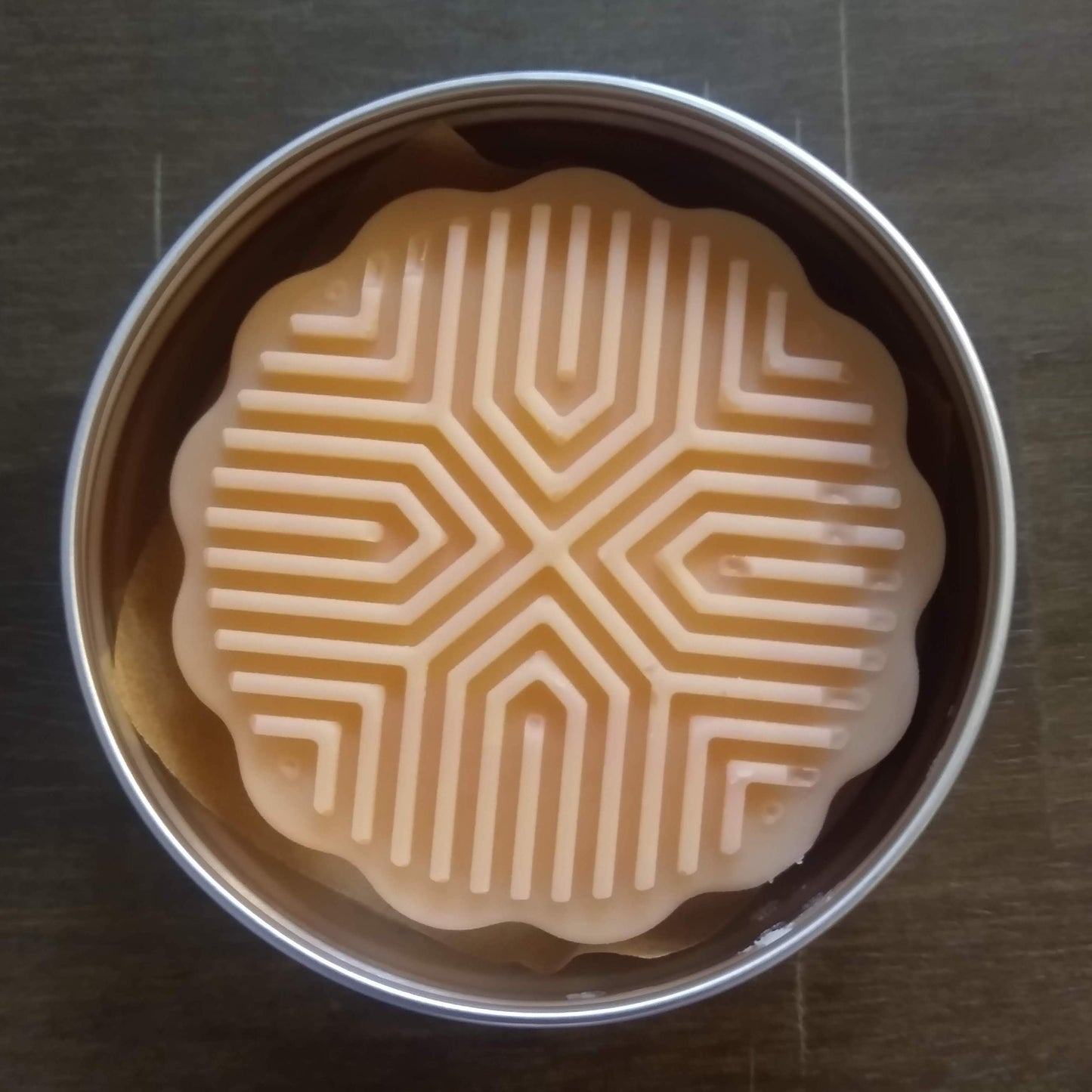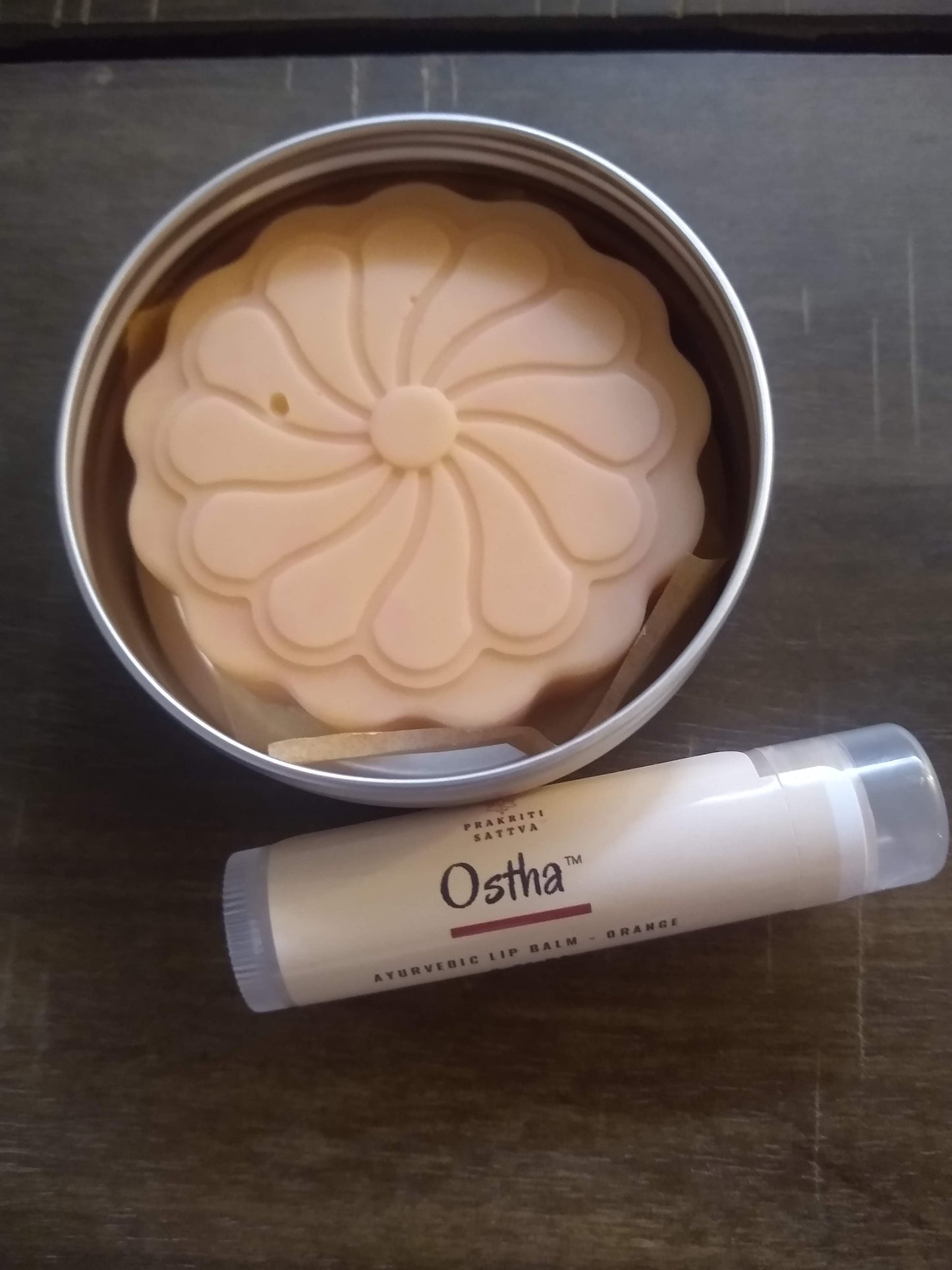 Great lotion..Look no further
I love this little lotion bars. I always carry one with me and it helps keep my hands moisturised on the go. It smells great and lasts longer. It makes great gifts to family and friends.
Paduka cured my cracked heels!
I have been having cracked heels during the Fall and Winter. It was quite painful for me to walk. I tried several creams and medications to cure my cracked foot over the last year without any effect. To my delight, I stumbled upon Paduka, the foot balm from Prakriti Sattva. After applying Paduka cream consistently over a month, the cracked foot started healing, and within two months it is completely gone now. There is no more pain during the walks. Paduka cream has been a huge relief! Thank you!!
Very Soothing balm for Dry skin.
Paduka hand and Foot balm is so soothing !!!I made my purchase through Etsy. This is the best balm to go for , It is a perfect blend of ayurvedic herbs, oils and wax. The fragrance is heavenly . The packaging is intact. I would recommend Prakriti Sattva .
Excellent and Working Remedy for Dry Skin
I am very impressed with the immediate results I see with the Orange Hand and Foot Balm. I love the smoothness of my feet that is felt every morning upon my waking up. Also, it definitely has a calming effect as I noticed my sleep became more soothed and restful. My order arrived very safely and neatly packed which is much appreciated. This product is of great quality and provides great value for its cost.